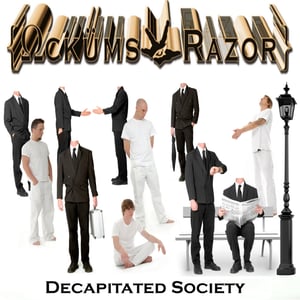 $

15.00
(Decapitated Society - Deluxe Edition)
Name in the credits, their face printed on the actual disk.
*Email your photo to info (AT) ockumsrazor (DOT) com
- You will receive the download link via email.
The digital version has the new music, plus all twenty-nine of our previously released material that is out of print. It also contains our last EP, which was released only digitally.
http://bit.ly/OR-Store